Februrary 2nd,2016,Chaozhou Spring Festival Tea Party was hold by Municipal party committee,Municipal People's Congress ,City Hall and Municipal Political Consultative Conference in City Hall party and government organs. All walks of life gathered together representatives of the city,talking about friendship and seek common development,Yanghang Food general manager Yang Min was invited to take part in Tea Party.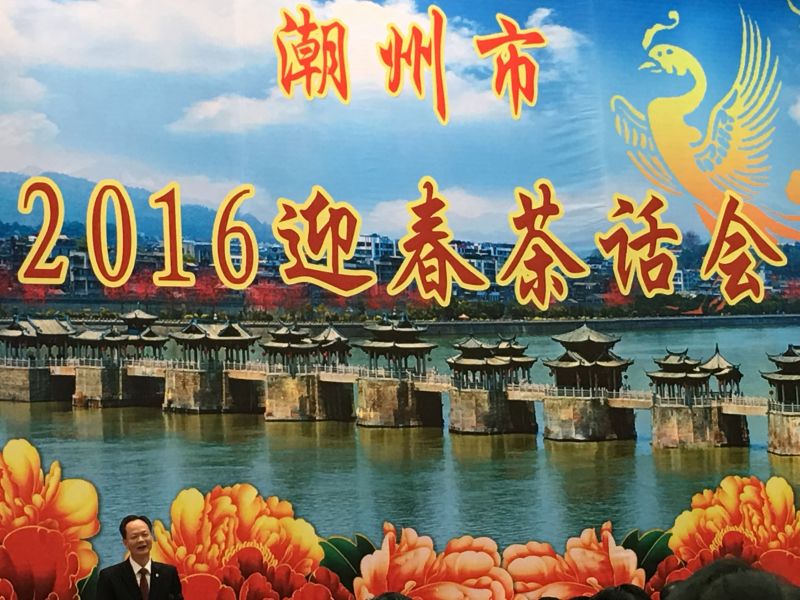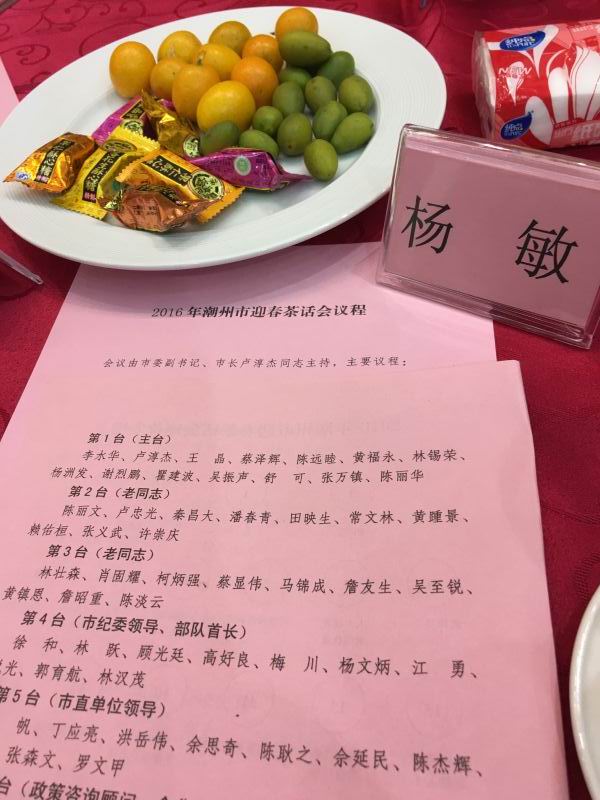 On the party,Party Secretary Lishuihua express his thanks to the city's cadres and the masses and community for their effort. In the year,we should be more calm and more patient to face new challenge to make a better Chaozhou. Hope all sectors of the city harbor feelings homes to union together and be creative to jointly promote the revitalization of Chaozhou rise.On the 'Thirteen Five' Good journey, opened a good beginning step.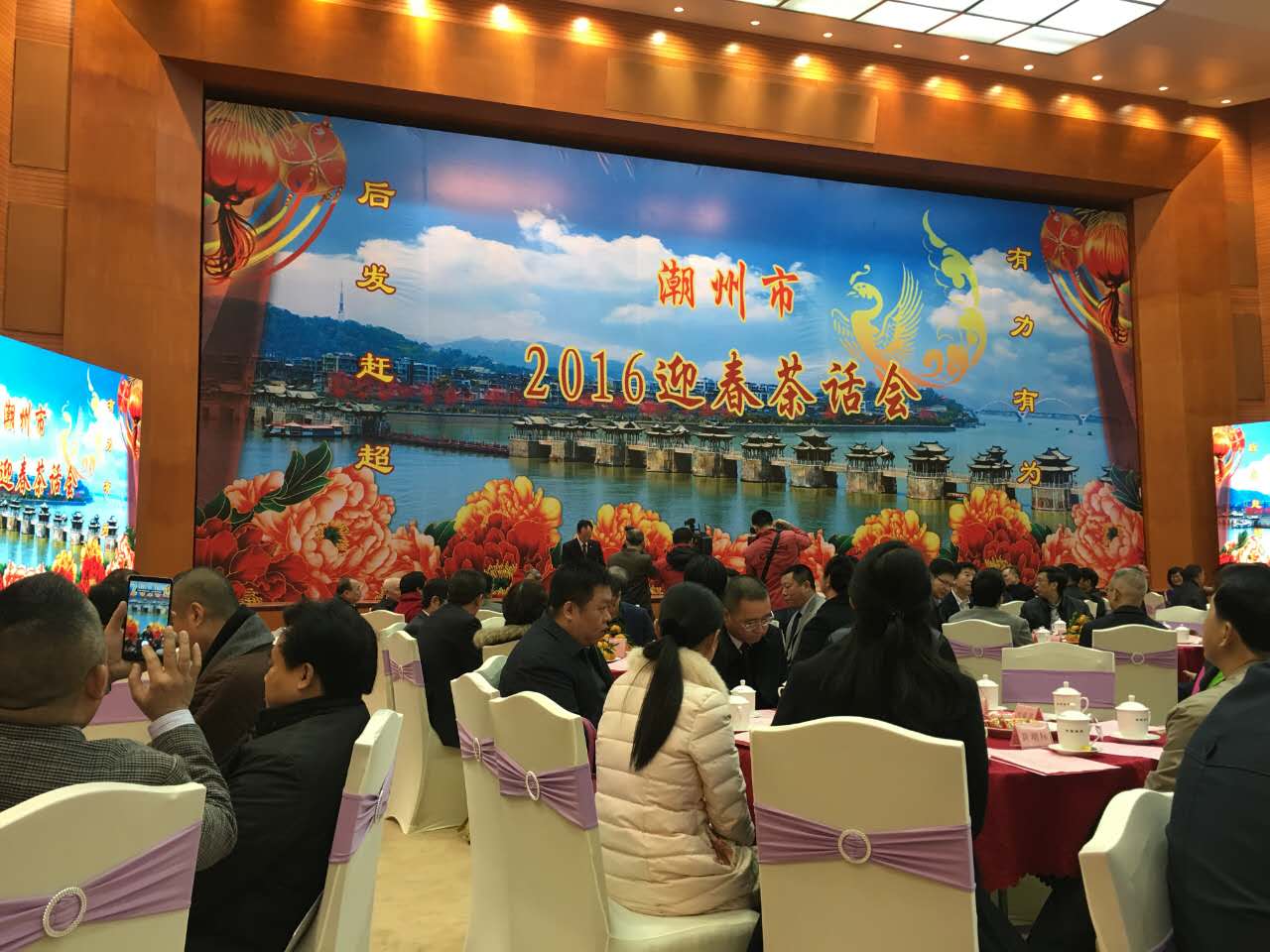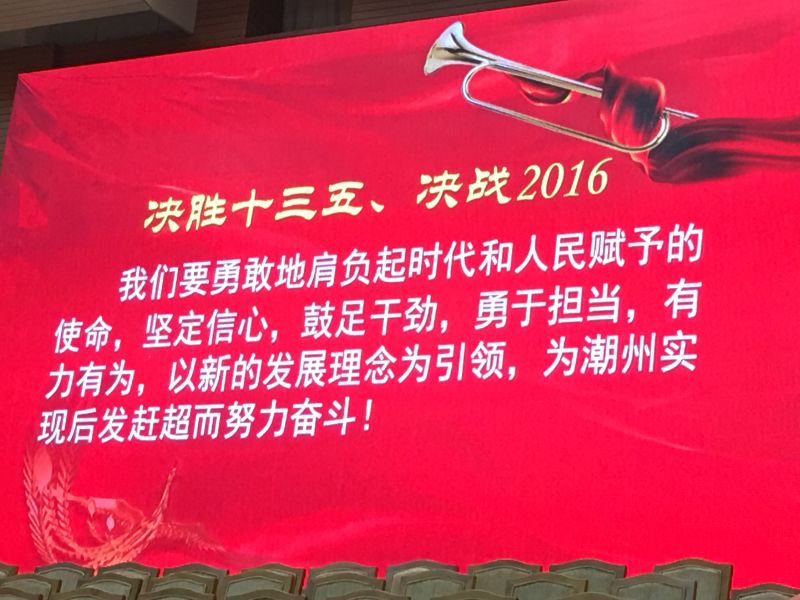 After this party,we benefited a lot. in the coming days,Yanghang Food will carry out the spirit of what Lishuihua at the party. We iinsisit good faith and high quality,and will assimilate long and rich Chaozhou culture into delicious Yanghang Food. We will work hard to make the company stronger and more gaint, trying best to fullfill our company dream ' carry forward the chaozhou Food cutlture,and make the world know more about Chaozhou.